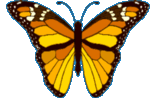 A
here
.
Giveaway ends December 5th, MST. The winner will be announced by Tuesday, December 6th.
Kathrine
is having a 3 prize giveaway on her blog.
Barbara's
Christmas giveaway.
DaffyCat
is having a Lizzie Kate Snowman giveaway.
Diane
at QuiltyPleasures is giving away Quilting Designs Volume 8 for a lucky winner.
Check out
Annemarie's
giveaway, the Electric Quilt 7 Software Program.
Kirie
at Shape Moth blog is having a Duni's Studio giveaway.
Jenelle
is having a nice giveaway on her blog. And she has some nice tutorial too.
Go to
LilyPadQuilting
Blog for a chance to win a Go Baby Go.
Rebecca at
Our Busy Little Bunch
is having an Intrepid Thread giveaway.
Check out Giveaway for 9 yards of NEW Eco-Cotton Batting from Pellon on
Our Busy Little Bunch blog.